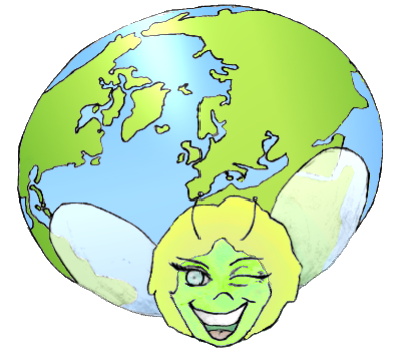 About geebee.org
Welcome to geebee.org (spoken: dʒibi) - The citizen's initiative for more security on the net.
geebee.org is providing information how to use the net safely and therefore provide the necessary tools.
This project is beneficial.
geebee.org's proposal includes a SearchEngine for web contents, images, videos, shopping, auctions and translations.
You can search anonymously and quietly. Your connection is high encrypted.
geebee.org also offers councelling for IT security, VPN services, proxy services and (automated) data mining. geebee.org offers a broad spectrum of other services ranging from network analysis for topology/efficience, Analysis of firm structures/networks regarding security, system analysis, data forensic and data recovery to smart phone repair, developing intelligent, automated algorithmns for software and hardware solutions. Besides geebee.org develops ,!based on the elements of science!, alternative ways of producing, storing and transporting energy, efficient and sustainable agriculture, methods for extracting agents, methods for (high purity) filtering based on chemistry and physics.
As a citizens' initiative fairness towards the users and nature is taken as central issue. Therefore geebee.org is powered by 100% green energy and puts emphasis upon your individual wishes.
The dictionary project is developed since 1998. The movie database "Moogle" is existing since 2013.
Anonymized search results
Anonymizing of your internet connection
Encrypting your internet connection
Supporting this project
You can fortify a positive development of the region, the planet and communities by using the link redirections of geebee.org services.
Every year the regional funds get more burdened that is why geebee.org wants to offer the citizens of the region the possibility to support the area with your online purchase. Revenue is generated by buying something using geebee.org's link redirections and forms (startpage/search links). At least 30% of all income is handed to the regional administration(taxes) so it can be invested in repairs of public supply networks and areas like streets, parks, etc.and/or public institutions like kindergartens, schools, etc.The regarding netto income is invested in beneficial projects, especially the preservation of the natural environment and animal/plant rights.
The goal is backing up and improving your private sphere and besides offering a opportunity to support the maintenance of those projects.
geebee.org is developed further constantly. The team never stops learning :). That is why the geebee.org-team appreciates your assistance with sharing information about geebee.org, sharing the website url, any kind of feedback, cooperation requests, user needs or bug reports.
geebee.org is taking part in many Open Source projects (including this projects) for developing this network.
Technical Data / Encryption regarding the standard settings
Encryption:

- Ciphers :
TLS 1.2
TLS_ECDHE_RSA_WITH_AES_256_GCM_SHA384 (0xc030) ECDH secp384r1 (eq. 7680 bits RSA) FS256
TLS_ECDHE_RSA_WITH_AES_128_GCM_SHA256 (0xc02f) ECDH secp384r1 (eq. 7680 bits RSA) FS128
TLS_DHE_RSA_WITH_AES_256_GCM_SHA384 (0x9f) DH 4096 bits FS256
TLS_DHE_RSA_WITH_AES_128_GCM_SHA256 (0x9e) DH 4096 bits FS128
TLS_ECDHE_RSA_WITH_AES_256_CBC_SHA384 (0xc028) ECDH secp384r1 (eq. 7680 bits RSA) FS 256
TLS_ECDHE_RSA_WITH_AES_256_CBC_SHA (0xc014) ECDH secp384r1 (eq. 7680 bits RSA) FS 256
TLS_DHE_RSA_WITH_AES_256_CBC_SHA256 (0x6b) DH 4096 bits FS 256
TLS_DHE_RSA_WITH_AES_256_CBC_SHA (0x39) DH 4096 bits FS 256
TLS_ECDHE_RSA_WITH_AES_128_CBC_SHA256 (0xc027) ECDH secp384r1 (eq. 7680 bits RSA) FS 128
TLS_ECDHE_RSA_WITH_AES_128_CBC_SHA (0xc013) ECDH secp384r1 (eq. 7680 bits RSA) FS 128
TLS_DHE_RSA_WITH_AES_128_CBC_SHA256 (0x67) DH 4096 bits FS 128
TLS_DHE_RSA_WITH_AES_128_CBC_SHA (0x33) DH 4096 bits FS 128
TLS_ECDHE_RSA_WITH_3DES_EDE_CBC_SHA (0xc012) ECDH secp384r1 (eq. 7680 bits RSA) FS 112
TLS_DHE_RSA_WITH_3DES_EDE_CBC_SHA (0x16) DH 4096 bits FS 112
TLS_RSA_WITH_AES_256_GCM_SHA384 (0x9d) 256
TLS_RSA_WITH_AES_128_GCM_SHA256 (0x9c) 128
TLS_RSA_WITH_AES_256_CBC_SHA256 (0x3d) 256
TLS_RSA_WITH_AES_128_CBC_SHA256 (0x3c) 128
TLS_RSA_WITH_AES_256_CBC_SHA (0x35) 256
TLS_RSA_WITH_AES_128_CBC_SHA (0x2f) 128
TLS_RSA_WITH_3DES_EDE_CBC_SHA (0xa) 112
TLS_DHE_RSA_WITH_CAMELLIA_256_CBC_SHA (0x88) DH 4096 bits FS 256
TLS_RSA_WITH_CAMELLIA_256_CBC_SHA (0x84) 256
TLS_DHE_RSA_WITH_CAMELLIA_128_CBC_SHA (0x45) DH 4096 bits FS 128
TLS_RSA_WITH_CAMELLIA_128_CBC_SHA (0x41) 128
Compatibility with outdated browsers: geebee.org does not support SSLv3 with standard settings. Browsers like IE8,IE6,Android 2.3, and similar cannot use the SSL encrypted version, without having the cipher setting "Fast" enabled(Login,Register,etc. will not work). geebee.org does not recommend to use one of these outdated browser clients since they are vulnerable to the BEAST,LUCKY13,POODLE or GOLDENDOODLE attack.
Each article bought at shopping and auctions searches is commissioned. For now the shopping search contains EU market only.
The utilised servers are powered by 100% green energy.
geebee.org is partner with the companies listed at the startpage.

Besides others geebee.org team members and helpers take part in development, testing and funding OpenSource projects
Our Team